2020年MBA/MEM管理类联考英语作文真题及范文
2019-12-23 09:39 | 太奇MBA网
 2020年管理类联考考试试题及答案公布,内容整理如下,供参考。【太奇教育名师管理类联考真题解析及在线估分】12月21日19:00准时在线直播>>真题解析、考情分析、在线估分、复试前瞻、调剂攻略,敬请关注!太奇教育小编也祝同学们考得好成绩。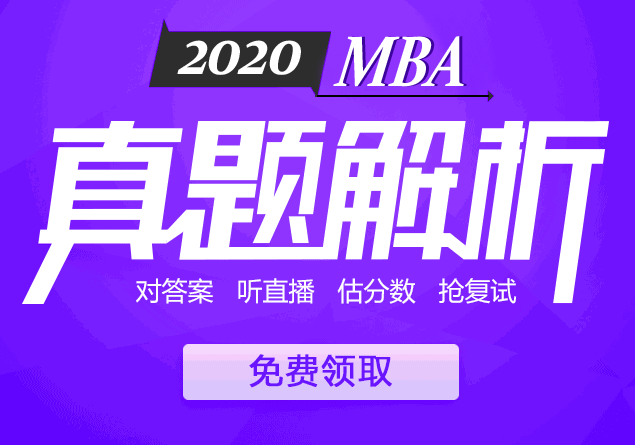 2020年管理类联考真题【名师解析视频】点击进入>>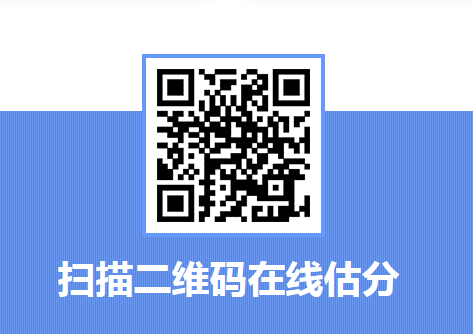 2020年管理类联考考试【联考估分系统】入口>>
Section III Translation
46.
Directions:
Translate the following text into Chinese. Write your translation on the ANSWER SHEET. (15 points)
It's almost impossible to go through life without experiencing some kind of failure. People who do so probably live so cautiously that they go nowhere. Put simply, they're not really living at all. But, the wonderful thing about failure is that it's entirely up to us to decide how to look at it. 
We can choose to see failure as "the end of the world," or as proof of just how inadequate we are. Or, we can look at failure as the incredible learning experience that it often is. Every time we fail at something,we can choose to look for the lesson we're meant to learn. These lessons are very important, they're how we grow, and how we keep from making that same mistake again. Failures stop us only if we let them.
Failure can also teach us things about ourselves that we would never have learned otherwise. For instance, failure can help you discover how strong a person you are. Failing at something can help you discover your truest friends, or help you find unexpected motivation to succeed.
Section IV Writing
Part A
47.
Directions:
Suppose you are planning a tour of historical site for a group of international students .Write them an email to
1) tell him about the site ,and
2) give them some tips for the tour
You should write about 100 words on your ANSWERSHEET.
Do not
use your own name, use "Li Ming" instead. 10points)
Part B
48.
Directions:
in this sections, you are asked to write an essay based on the following chart:
interpret the chart, and
give your comments.
You should write at least 150 words.
You should write at least 150 words on the ANSWER SHEET (15points)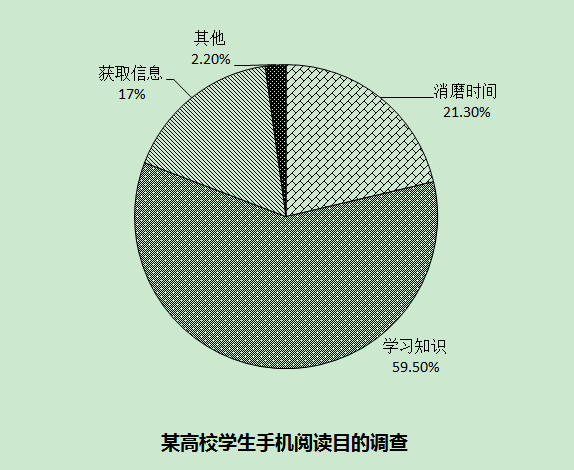 Ⅲ.翻译(供参考)
46. 人生几乎不可能不经历某种失败。没有经历失败的人可能生活得过于谨慎,以至于也不会有什么成就。简单地说,他们根本就没有真 正地生活。然而,失败的美妙之处在于,如何看待失败完全取决于我 们自己。
  我们可以选择把失败看作是"世界末日",或者是我们能力不足的证明。或者,我们可以把它看作是难以置信的学习经验,它经常是如此。每当我们在某件事上失败时,我们可以选择寻找我们应该学到的 教训。这些教训非常重要,它们是我们成长以及避免再次犯同样错误 的方式。失败只有在我们允许的情况下才能阻止我们。
  失败也可以教会我们一些关于我们自己的东西,如果没有失败, 我们永远也学不到这些东西。例如,失败可以帮助你发现你是多么强大。某些事情上的失败可以帮助你发现最真诚的朋友,或者帮助你找 到通向成功意想不到的动力。

IV.写作
A节
47.(参考例文)

Dear Students,
It is a great pleasure for me to recommend a famous historical site, the Great Wall, which I have known for many years with characters and knowledge you really need. At the same time, I will try to make some tips for our following tour.
The Great wall is not only a miracle of ancient Oriental civilizations but also outstanding and famous all around the world. It would be a wise choice to pay a visit to it. Firstly, It would be better if you make relevant and enough preparation for it on that day. Furthermore, I highly recommend you make full use of the Internet reasonably to collect some information to make a better understanding.
Before concluding the letter, I would recommend this site again with all my heart. I would be ready to discuss this matter in details.
Yours sincerely,
Li Ming
B节
48.(参考例文)
It can be seen from the pie chart that reading with mobile-phone for learning in this university occupies 59.50%. On the contrary, reading with mobile-phone for entertainment and searching for the information take up 21.30% and 17% respectively. The pie-chart reveals a phenomenon that reading with mobile-phone has a far-reaching influence on the university students and reading pattern.
Some driving factors are closely interrelated with the above-mentioned phenomenon. Firstly, it originates from the reason that the development of mobile-phone industries and technical innovation give a big push to this phenomenon. Secondly, this situation derives from the point that the development of the scientific exploration paves the way of it. Thirdly, this phenomenon originates from the element that the development of potential market and intensified competition accelerate the learning with mobile phone.
From the discussion above, I strongly maintain the point that learning with mobile-phone will be a prevalent trend in the following years and speed up our learning. It's high time that we participated in the use and promotion of it and made use of it reasonably.


 更多【MBA历年真题】尽在太奇教育!
 太奇教育,专注联考辅导20年,精挑好题,题题刷到考点上!
 关注太奇教育MBA官方微信号(bj_zhuanshuo),
 回复"估分"【2020年管理类联考估分】在线估分!